About Our Site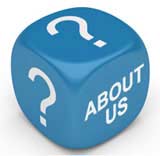 LoftsAndBasements was formed to offer a unique reference point on extensive advice on using and converting lofts and basements.
Converting a loft or basement can be one of the biggest upheavals you face within your home.
Yet it can also be one of the best property design decisions you ever make.Before embarking upon such a major move, however, why not read up on the subject and gather as much impartial, up-to-date advice as possible?At LoftsAndBasements our expert writers aim to give you just that.Through carefully crafted articles, they will guide you through the process of carrying out loft and basement conversions, from early considerations through to planning and design, and choosing a builder.
Our writers aim to give you fresh information focusing on the latest interior designs for basements and lofts.
There are interviews with those who work in the business as well as case studies focusing on householders who have been through the processes themselves.We feature questionnaires for you to follow - to make sure you have taken everything into consideration - and we offer top tips on finance, costing and value for money.
This website also aims to listen to your concerns and to answer your questions.We are keen for you to contact our experts with your questions and to tell us about your experiences so we can pass helpful advice on to others.
Our concern was that there was no single UK resource for interesting features and practical advice on this subject.
Our features and articles are written by experts - who have experience, or a particular interest in this area.
Our Background
LoftsAndBasements was founded by John Rowlinson, the founder of PtS.
John, through PtS, is involved in a number of ventures including software and property companies. A percentage of revenue from these activities goes towards funding LoftsAndBasements and a number of similar sites.
Our focus is simply on having experts create the highest quality information possible that is widely read.

Related Articles in the 'Site Information' Category...