How to Convince Building Control that Loft is Not Living Space?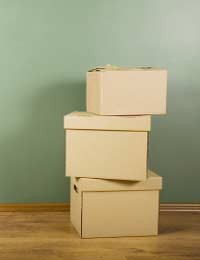 Q.
I've received from my local authority Building Control Dept the following:
"From our last visit, we would classify this space as living accommodation. If you wish to classify the space as for storage only, then you would have to remove any permanent staircase, any insulation within the roofspace and plasterboard finish. Otherwise, if you do not do these things then it is viewed that the space can be used as living accommodation."
I've removed a wooden ladder qualified as a staircase - there is a normal access to the loft storage. Does building control have a right to demand I take off an insulation and the plasterboards from our loft?
(A.Z, 27 April 2009)
A.
Yes, Building Control does have the right to demand you make changes if work carried out does not comply to their standards and requirements. Building regulations must be adhered to where any structural alterations have been carried out, including converting an attic space. For detailed guidance then contact your local authority. Do remember these regulations have been established to ensure the safety of those living in and using the house both now and in the future.
But you do have a right to appeal. Building Control will usually give you 28 days in which to comply. You then also have the right to tell your local authority you would like to commission a report from a suitably qualified person (perhaps a structural surveyor) to support you. If they accept this proposal (which they should) then the 28 day period should be extended to 70 days. You also have the right to appeal against the notice in the magistrates' court (you can do this if the first suggestion has been unsuccessful or instead of commissioning the report). If you are successful in either case then the local authority could be required to pay your costs.
if You Don't Think the Regulations are Applicable
Alternatively, if you think the work should not have to comply with the regulations because they are inapplicable (which may be the better option in your case), then you have the right to apply for a relaxation or dispensation. Again this should be made to the local authority. You need to do this within 28 days of receiving the enforcement notice. If this fails then you have the right to take your case to the Department for Communities and Local Government.
What kind of floor do you have in your loft? The floor is often the key to whether a loft space is considered as a living area. As you probably know, when a conversion is carried out the floor and joists have to be strengthened. This is vital for the stability of the whole house. It is, therefore, often at the point of replacing a floor that Building Control will class it as a living area.
If you have simply boarded out your loft to give better access for storage then Building Control should recognise your loft is not a living space, especially if you have removed the staircase. On top of that, if the space does not have the appearance of a "room" (walls, panelling, plastered out, decorated, furniture etc) but is rather an open area stacked with boxes, that is clearly not being lived in, then your challenge will have more substance. I am slightly concerned that your plasterboards make the space look too much like a room.
Insulation should not be a problem regardless of how the space is being used. These days high levels of insulation are to be encouraged – so I am perplexed by this request. Try talking to the Energy Saving Trust to see if they can offer you any guidance in this area.
You might also like...
We've lived in a 1900s end of terrace for over 22 years and have a huge amount of "stuff", which is currently in one of those "storage" facilities, as, when we removed our leaking combi boiler from its original position (in the loft) we were told that it was surprising that it hadn't already fallen through, with the weight of everything we had up there! We've been planning get someone to strengthen the joists, put a decent floor in, and plaster the walls to make a clean, strong, storage room, but so far we're struggling to find a company that is able to do this - loft companies only seem to want to do full conversions, while attic "storage" companies are hard to find in this area (Essex/Greater London), and only seem to want to put thick boarding over what I think might be weak joists! I'm worried that we need steel joists or similar. Can anyone advise, please?
Ellie
- 13-Aug-15 @ 5:36 PM