Getting Funding for Your Loft Conversion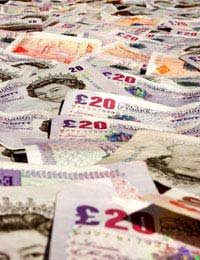 Where To Find Funding
Unless you have a large piggy bank or a lot of savings you are going to need to find funding for your loft conversion. Finding funding should not be hard work, as long as you have the adequate capital in your property.
Many people find the easiest way to get the funds for a loft conversion is to remortgage their current property, this makes sense because you are using the money to improve and add to the value of your current property, so your mortgage lender should not have any squabbles in giving you the money.
You will only be able to remortgage and increase your mortgage if the loft conversion is going to add value to your property and you can show that your house has gone up in value since you last remortgaged. If your house is going down in value than the chances are your mortgage lender will not let you remortgage the house for any more money unless it is confident your house will again rise in value.
Different Types of Loans
It may work out cheaper in the long run to take out a loan to carry out your loft conversion. Remortgaging would initially be cheaper and mean lower monthly payments, but you will end up paying more in the long run. Taking out a loan to carry out a home improvement is one of the most popular reasons for taking out a loan, so don't be afraid to tell your bank that you are using the loan for a loft conversion.
You will probably find that your bank is a lot happier with you taking out a loan to do home improvements then they would if you were using the money to buy a new car.
You may also want to consider taking out a secured loan, the rates on these types of loans can sometimes be a lot more expensive than a normal loan, but as long as you are using the money for your loft conversion and to improve the value of your home, then the cost should pay for itself.
Getting A Loan in The Current Climate
You may find that the dreaded credit crunch will make it harder for you to find a loan to fund your loft conversion. If the current economic problems have pushed down the value of your home then it may be that a lender is not willing to let you remortgage until your house goes back up in value. If this is the case you may want to consider waiting a few years until property prices go back up again. Banks are also cutting down on who they are giving credit to, so you may find it a lot harder to get a loan, but as long as you can prove that you can pay ask the monthly payments then you should not have a problem.
Local Authority Help
You may find that your local authority will be able to assist you in fitting out your loft with loft insulation. A lot of local authorities will offer loft insulation at a knocked down price for low income families or the elderly. While they won't pay for your loft conversion it is worth asking them about any special deals they have for loft insulation, you may be surprised at how helpful they will be. Your local council may also be able to offer you what is known as home improvement grants. If you can show that the work will improve the value of your home then you may be considered for home improvement grants.
These type of grants are normally offered to families or households on a low income. Improvement loans are also available from your local authority, they will work in a similar way, it may be that you local authority will supply you with a builder or tools to carry out the work, they may also pay for the work to be done for you, but by one of their designated builders.
Trying to get a loan for any purpose is becoming increasingly harder as lenders cut back on giving out as much credit, but as long as you can prove that you can make the payments then getting funding for your loft should be relatively easy. If not you should contact your local authority and ask about improvement loans and whether you will be considered, if you are on a low income and can show you are increasing the value of your home or converting for much needed space, the chances are they will be able to help you.
You might also like...
So I rent my appointment from a private landlord, it was completely rin down when I first moved in, having come from a background of builders electricians and plumbers, I had to install the bath tub adjust the toilet, rearrange the kitchen with major plumbing work for the washing machine drainage and water inlet pipework in orderto make room for the fridge freeze to fit in the kitchen. I was able to get a first time central heater grant from warmer UK, they going to install geothermal with solar panels, since they are going to get permission to use scaffolding, I was thinking to do a basic attic conversion, (more like make the attic space more useable for storage) I'm thinking more like making a box room using 4x8 ft plywood panels over the joices and sides of the roof. At the moment the loft insulation makes it very unhealthy to do anything up there, i can do must work myself, I don't plan on installing a permanent full size stairs just a foldable loft ladder. Anyone know if I'd need a planning permission? likely not as it's not altering the angled roof in any way, the roof will have solar panels installed so can't really fit windows.
Alfred
- 28-Apr-23 @ 12:29 AM
I bought my home from my local authority last year in the hope that with the massive discount I was getting, I'd be able to get additional borrowing for a loft conversion and other home improvements. Unfortunately at the time the bank would only lend me the exact amount I was getting the house for ??. Had my mortgage a year now, I've kept upto date with all the payments so tried to remortgage with themfor the home improvements. Passed the credit check but because I pay out childcare as I work full-time, I was seen as having too high an expenditure. At my wits end now, and have a 19 year old sharing a room with her 8 year old sister. I know I should be thankful that we have a home, but We're all so frustrated as it needs so much work and we need more room.
Fi
- 18-Sep-21 @ 10:33 PM
Hi ya I live in a 2 bed house with my 3 boys. Eldest is nearly 12. In a few years the youngest who's 3 will need to be in room with other 2 boys, which is a very small one. We would love to stay where we are as it suits our needs so we would love to have my loft converted into a bedroom.
Mel
- 25-May-21 @ 9:38 PM
I currently have a adult person thats disabled and have two children one special needs autistic and adhd and youngest is disabled I have two older children boy 14 girl 11 would we be eligible for grant for loft conversion were stuck in a tiny 3 bed house housing association I love the house but its too small for everyone's needs any help and advice would be greatly appreciated
H7186
- 14-Mar-21 @ 4:05 PM
I live in a 2 bed town house very small upstairs ihave two kids 12/14 squashed in a tiny room squabnle n argue my husband works mininmum wage on a very tight bugdet benefits are child tax credits nothing else struggling for space. Can i apply for any help financially from council fir grants for a loft conversion to mske 3 rd bedroom for my child. Please let me know i am desperate Mrs Sadiq
Sakeena
- 12-Mar-21 @ 5:42 PM
U should get hlp social housing maybe able yo offer grant
Nesa
- 13-Feb-21 @ 9:53 PM
Would they be able to help us with a loft conversion there 8 of us living in a 3 bed house
Petjeffery
- 4-Feb-21 @ 12:09 PM
Iv a 3 bedroom council house i have kids and im in the process of fostering my 2 nephews i have had them 5 months now and i have 0 room i have 4 boys in 1 room and its a nightmare the social can help me move house to a 4 bedroom but i love it here.. can they help me with getting my loft done into a room ??
Kerry
- 5-Jan-21 @ 12:51 PM
Hello, I live in a council house, not owned by me. The house has 3 bedroom and I have 3 children 17yrs, 16yrs and 6yrs. My daughters who are 17 and 16 really need their own room as they share and they're growing up and becoming their own person. I'd really appreciate it if someone could tell if the council or the housing, Riverside, which I am with could help and pay for it as I can't afford a loft conversion. Thanks for reading :)
Elham
- 12-Dec-20 @ 2:35 PM
My youngest son is in desperate need of a loft conversion in his house - he is married with 4 children who are just adorable and he is a fireman - they have an expensive mortgage on this house so cannot afford to borrow money to move or convert - several years ago my husband - his step dad had a brain tumour and they stood by us and supported us etc every step of the way so I wish I could somehow surprise them with their much needed loft conversion - any ideas would be much appreciated
Hi, I live in a 3 bedroom wdh property, I currently have 3 children 1 of who is autistic and I am currently pregnant with twins due in April 2021. I am wondering if there is any help in which I can get for a loft conversion due to minimum room in the house aswel as my son with autism needs a room of his own. Thankyou in advance any help or advice would be much appreciated.
I live in a 3 bedroom house.We are 4 people here,me and my husband and two children.Unfortunately,the current facility is not enough for us.Hence,we are interested to expand it to a loft conversion. We can't manage with our current income and please support us.
Shony
- 7-Oct-20 @ 11:05 AM
Hi I'm interested in a loft conversion as the property I live in is only a 2 bed room myself my son and daughter so I need to expand my home which is owned by myself but can't afford to pay for loft.. is there any kind of help. Please. Thanks Samina
Samina
- 1-Oct-20 @ 8:05 AM
3 bedroom house with 3 kids wanting to do loft conversion
DAVE
- 2-Aug-20 @ 11:49 AM
DESPERATE NEED OF HELP I've been a council tenant for 22 years and have a 3 bedroomed house - the issue is I have 4 children girl 16, boy 14, girl 7, & girl 4. I wanting to know if the council will help me with a loft conversion? All my neighbours who have bought theirs have converted it into 2 bedrooms in the loft. Would this be something that the council would help me with?
Bigjenny18
- 13-Apr-20 @ 4:37 PM
Hi just wanted some information if possible , i have a 17 year old daughter with adhd and authism she shares a bedroom with her 7 year old sister , this is becoming a big issuse as my 17 year old has meltdowns, i own my house and its only a 2 bedroom spoke to her consultant they have advised me about grants or help to get a loft conversion. Is this possible thanks .
Rach20
- 11-Mar-20 @ 10:14 PM
Hi, i am in desperate need of a 3 bed house. After spending 2 years on exchange sites and biding on gateway with no luck. Me and my partner have now spent a year sleeping on a pull out sofa in the living room so my son (12) and daughter (3) can have their own rooms which is now starting to mess with my mental health and back. Been at this property for 11 years it would be amazing if i could get a loft and it would change my family life so much
Laura
- 25-Feb-20 @ 7:46 AM
Hi i live in tadcaster in a 2 bed bungalow,ideally i need a 3 bed bungalow due to my disabilities,having son 17,daughter whos 5,also going to look into loft conversion grant
April70
- 14-Jan-20 @ 11:15 AM
i need help i am a single parent with disabled son.I have recently lost my sister due to cancer living in her home with her 2 children the house belongs to my nephew and niece .The house has only 3 beds we need 4 trying to get 4th bed due to my son who has Epilepsy cannot be left on his own due to,tonic clonic seizures i am having to share a small box room with my son which is wrong due to his age tried local athorities who informed me they do not,have the means of help please could you help
I'm in desperate need of a loft conversion I have 3 children my 15 year old has a statement n I share a room for my 2 sons 4 and 12 my 12 year old has adhd and sharing a room is so difficult n his behaviour can be very draining and stressful nithere of us have space or privacy plz help
Lou
- 5-Dec-17 @ 10:46 PM
Hi we had three bed room house we r on benefits i had five children's I want convert our loft in bed room I want to apply for government funding plz let me know about process .so I can apply for funding thanks
Shazadi
- 6-Oct-16 @ 11:09 AM
i want getting Funding for Your Loft Conversion
nad
- 10-May-16 @ 8:42 PM
I live in carlisle Cumbria and I own my own home my husband works but we have a low income we have 5 children and just taken mynephew in who can no longer live with is mum it's asemi-detached three-bedroomHousetwo doubles and a very small singleWe don't have any money to pay foran extension Can't remortgage and can't get a loan Anddesperately need more room Would I be able to get any help
Codie79
- 29-Oct-15 @ 7:31 PM
bratt - Your Question:
Hi im in a 2bed council propery with 4 kids 3 boys & a girl, will I be elegible for a grant from the council to partition/loft conversion? I really dont want to move but we just need more rooms thanks
---
Our Response:
We don't know what your council's policy is...why not ask? They will be more likely to insist you move to a large council property and so they can allocate the 2 bed to a smaller family etc.
LoftsAndBasements
- 3-Sep-15 @ 12:51 PM
hi im in a 2bed council propery with 4 kids 3 boys & a girl, will i be elegible for a grant from the council to partition/loft conversion? i really dont want to move but we just need more rooms thanks
bratt
- 3-Sep-15 @ 9:49 AM
@M.shabir. Grants for loft conversions are not that common so it's unlikely you'll be able to find anything but try your local council to see if there is anything available in your area.
LoftsAndBasements
- 27-Jul-15 @ 9:53 AM
Hi I want to have a loft conversion because I have a semi-detached house two bedroom house with two teenagers 1 of them is 16 and the other is 14 one bedroom is two small two share to study and my husband can't make it because he gets low wage and i receive working and child tax credits aswell and I don't work so can you help us with the loft conversion many thanks.
M.Shabir
- 23-Jul-15 @ 12:01 AM
Hi im a foster carer and i looking to get an loft conversion so i b able to take on another foster child my builder as told me i may be able to get an grant to help towards this how do i find out were i can get this from
sarah
- 13-Jul-15 @ 10:13 PM
@Lc. You could try the
Disabled Facilities Grant
for a loft conversions are difficult to come by. Low cost loans are sometimes available though.
LoftsAndBasements
- 28-Jan-15 @ 12:37 PM
Hi am disabled with 3 children living in a semi detached house we are struggling for space so can I qualify for a loft conversion grant ?