Where to Find a Builder for a Loft Conversion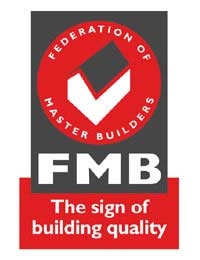 Where to Look for a builder
Choosing the right builder for your loft conversion can be the hardest part of your conversion. You will be trusting a complete stranger with the safety of your house and your safety, so it is important that you choose correctly. When it comes to choosing your builder there are some golden rules you must remember. Never rush into making your decision and never go with the first offer you receive, no matter how good it may seem, remember a job not done properly is not worth anything, so make sure you do some homework on your potential tradesperson before you commit.
Speak to Friends
One of the best ways to find builders is still by word of mouth, don't be scared to ask as many people as possible if they know of a builder who can carry out loft conversions, you will be surprised to find how many of your friends might know somebody.
It is a good idea to have a walk around your neighbourhood or in your local area to see if anyone else has a loft conversion they will not mind if you ask them if they were happy with the builders that did the work and if they could recommend them. Either way they are likely to want to talk to you, if they have had a good experience they will be only too happy to tell you about it, and similarly if they have had a bad one.
If you don't know anyone who has had a loft conversion before, you may want to look in the yellow pages, but this can sometimes be risky, as what looks good on paper isn't always good in reality.
Finding a Professional Builder
There are a number of associations that different builders can become members of, one of these is the Federation of Master Builders. This is a good starting point if you have no contacts into the building world and are looking for a tradesperson. If you phone the association or go onto its website it will be able to help you locate a loft builder in your area.
There is no guaranteeing that this loft builder will be any better than another one, but FMB builders need to follow a strict code of practice, so they will have certain standards to meet. If they do not meet these standards you are well in your right to complain to their association who will help you solve any disputes regarding your loft conversion.
If your builder does not meet the standards set by the FMB then they will risk getting thrown out of the association, so you have nothing to lose by going through an accredited loft builder. Even if they do not have any members that specialise in loft conversion in your area the chances are they will be able to find you someone who does. When looking through your loft builders documents you should always look at for signs that they have been accredited by someone or that they follow some form of code, this will normally make them a lot more reliable.
Horror stories about builders are not unusual, so it is important that you choose the loft builder that is right for you. Don't be afraid to quiz your loft builder and ask to see examples of previous loft conversions they have done and speak to some of their past customers, if they have nothing to hide they should not mind.
You might also like...