Understanding the Building Jargon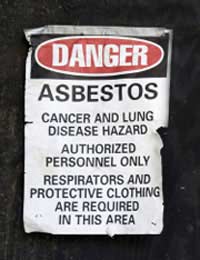 What is Building Jargon
It can be daunting enough speaking to a loft builder, so if you are faced with a lot of building jargon on top of this it can make the job twice as complicated. Building jargon is a phrase used to explain the technical language that a specialist will use to describe his or her subject. So while builders may speak to you using their everyday phrases, it can often seem like a foreign language to you. If you don't understand anything that your builder is saying to you it is best to ask them what they mean but to start you off here is some building jargon you might come across.
Asbestos
When converting your loft you may hear builders warning you about asbestos in your loft. This is what used to be commonly used to insulate lofts and can be very hazardous, especially if you find blue asbestos.
Cavity Wall Insulation
If builders talk about cavity wall insulation they will be referring to what will go in between your cavity walls to help insulate your walls. A cavity wall normally consists of two levels of brick wall separated by a gap in the middle, the cavity is the gap between, the insulation goes inside the cavity to help maintain heat. Loft insulation is laid on the floor of your loft and comes in a variety of materials. If you're planning on boarding your loft floor, then make sure you consult a professional on the right type and depth of insulation to use.
Loft Insulation Installers/Contractors?
Did you know loft insulation can be done for free in certain types of property under the government's ECO scheme? If you're an installer, you will need PAS2030 accreditation before you can carry out any ECO or Green Deal work. You'll need to show a certification body one of your completed installations and demonstrate that you have a proper quality management/record keeping system. Invest in good quality management software to make this easier for yourself - we like
QMS Manager
which has been designed by a green deal team with installation/construction expertise, so it's highly relevant for PAS2030.
Combination Boiler
If you have a combination boiler and want to put a bathroom in your loft then a gas combination boiler will make it a lot easier to. It is a modern boiler so there is no need for water storage tanks, which means that the water pressure in your loft will be a lot better. You may hear your builders say you need a combination boiler for a bathroom in your loft.
Damp Proof Course
This is what is often inserted into walls to make them damp proof, you will often have to use this in-between your walls for loft conversions.
Joist
Joists are horizontal pieces of timber used in roofs and floors, they are normally timber but can also be metal. Loft conversions will have a lot of joists and your loft conversion will need to be built in and around them.
Plasterboard
If you are converting your loft into something such as a bedroom then the chances are plasterboard will need to be used. Plasterboard is a bit of plaster between paper, its just like the plaster that is used on walls but recreated into a wall.
Rafters
Rafters are what you will see on your loft ceiling, these will normally form a triangular shape and are what will be helping to hold the ceiling in place.
Stud Partition
Your loft may need a stud partition as part of your extension. A stud partition acts as a frame for your new wall and gives it support, you should imagine it as the outline to your new wall it will normally be quite lightweight, made of timber and then be attached to plasterboard to complete the wall.
Ventilation
Ventilation is a must for loft conversions. Ventilation will be needed to soak up any unwanted moisture from the room and will help prevent condensation. You will need to either install ducts at the edge of the roof or make sure you use airbrick towards the top of your conversion as they are perforated bricks and will allow air to circulate.
When it comes to building jargon the list is endless, and the jargon may even vary from builder to builder. Don't be afraid to ask what a builder means when they refer to something that you don't understand, it's better to know what they are talking about as oppose to nodding your head in agreement and hoping for the best.
You might also like...