Top Tips for Flooring Your Loft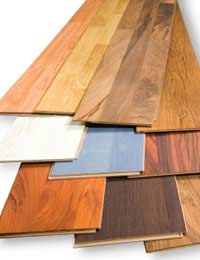 Before you begin your loft conversion, don't forget to consider your flooring. Even if your loft or attic was already boarded out, your contractor will need to reinforce the floor with stronger joists. This means the whole floor has to come up, which offers you the perfect opportunity to think about the kind of finish you wish to create and the final look you are keen to achieve with your floor. Here are a few top tips.
Under Your Loft Floor
First of all, think about how your new loft space is going to be used. While you are stripping things right back, this is the ideal time to cable the space. Broadband, electricity and telephone cables can all be laid, ready to be hidden as the floor goes down. You can also decide whether to soundproof the space. This might be a good idea if the room is going to be used for leisure purposes, perhaps with music or films playing, or it is going to end up as a children's space.
Before you carry on to lay the visible flooring, the under-floor area will then need to be insulated and boarded out.
Choosing a Hard Loft Floor
If you are opting for a modern-style loft, you may wish to choose a hard flooring. While stone is unlikely to be suitable - because of its weight and difficulty of transportation - wood could look particularly good, especially if you have left beams or joists exposed. A wooden floor could also look great if you decide to panel the sloping ceiling of your converted loft.
For a top quality look, solid wood could well be your best option. Decide which you like best. For a deep honey colour consider oak or for a warmer, redder shade think about elm.
For a contemporary look, find interlocking boards that create a smooth finish. To achieve a more rustic style, opt for individual boards.
Easy Clean Flooring
If you are keen to save on the expense or perhaps want a loft floor that is easy to clean - perhaps because the space is going to be a children's playroom or working studio - then a laminate floor might be a better option. Once again, you can choose from a range of colours and wood-style looks.
Alternatively, opt for a vinyl flooring. If you go down this route, you'll find all manner of colours and styles. This will be light to carry up to your loft level and easy to lay.
Soft Flooring for Your Loft
If your new loft is to be a bedroom or living area then a soft carpeting might be the cosiest option. For a stylish modern look, you could go for a natural carpet - perhaps jute, sisal or sea grass. But for something softer underfoot, why not choose a thick pile? You can seek out a carpet that blends with the colour scheme in your new room and the heavy duty floor covering will also bring the additional bonus of dampening the sound of footsteps and music from the loft.
You might also like...
What a great article. Thank you for sharing
Shelter4GreenDeal
- 23-Aug-21 @ 4:32 AM
Quite interesting, excellent work, and many thanks for sharing.
Shelter4GreenDeal
- 25-May-21 @ 4:32 AM
I'm delighted to say that it's a fascinating article to read
Loft and Insulation
- 24-May-21 @ 5:02 AM