Why Convert Your Loft?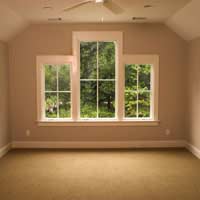 You may want to create your own little haven of tranquillity or simply more storage space, whatever your need a loft conversion may be the solution. Moving upwards is the new moving out at the moment, with increasing house prices and the steep cost of moving, more people are starting to adapt their homes and convert their lofts as an alternative to moving.
Adding Value to Your Property
It is not just space that loft conversions can add to your property, but a well converted loft can add up to £15,000 to the cost of your property, even up to £25,000 if you live in London. Whether you convert your loft into a work space, games rooms, a bedroom or a living room it will all help increase the value of your property. The key to loft conversions is making sure you don't spend more on the conversion than the value that the conversion will add to your house. Loft conversions are not a quick fix to try and increase the value of your property, once you have converted your loft you will need to stay in the property for a few years in order to recuperate any value back into the property.
Homeowners are also increasingly using their loft as a guest room or lodger room, so you can actually make money off your loft conversion. Families also find it a lot easier and less stressful to embark on a loft conversion rather than put a relative into a retirement home. Unlike a regular house extension loft conversions can be relatively painless and will not disturb your day to day living space. The great thing about building upwards is that you will not only gain a private living space but you will also keep it relatively sound proof when the building work is going on. Once your loft is converted you can blend the loft access into your property quite easily, good loft access is becoming increasingly less hard to achieve thanks to new designs and the popularity of loft conversions.
Benefits of Building Upwards
One of the great advantages of loft conversions is the views that you will get from being above. Your current house may not have great views when you look out of the window, but the higher you go the more likely you are to improve the view out of your window, which will also increase the view out of your window. Lofts are often converted into special photo rooms or used to view the sky at night because of their great views.
There has never been a better time to convert your loft, because of the increasing pressure being put in house prices, the government is doing everything it can to help homeowners. One of these measures is to ease the building regs for loft conversions making it a lot easier to convert your loft without any planning permission or strict building regs to follow. This time last year you may have needed planning permission to convert your loft, which soon may not be the case because of changes to building regs, which means it could cost you substantially less to convert your loft.
Loft conversions are becoming the new way to get a new home without moving property, they can add value to your home, create more storage space and give you a private sanctuary to do whatever you please in.
You might also like...