Making a Loft Conversion Easy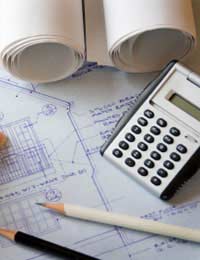 Don't Take Too Much On
You may think that you are the king or queen of the DIY world, but when it comes to your DIY loft conversion you may want to call in the professionals.
There is still a lot of DIY loft conversion work you can do before the builders arrive, to make the loft conversion run as smoothly as possible. You can make your own access hole for the builders to work through and make sure you dust proof the house so that if they do make any mess you will be prepared.
When your initial building work starts you will need to make sure that all of the materials are transported into the house through an exterior window or up the scaffolding, if the materials are carried through the house it will take longer and could end up causing a mess.
Plan ahead in terms of permits that you will need for the builders, if the builders vans or skips will not be allowed to park outside the property then plan ahead and make sure you get permits for them.
Designs for your Loft
If you can you should try and be in the property as much as you can when the building work is being carried out. There might be problems with the design of your loft conversion or with space planning, if you are on hand to deal with the problems there is a better chance that they will be able to be solved quickly.
You should always over-budget and over allow for space planning, one of the biggest problems people face when they embark on a loft conversion is not allowing enough room for what they want to put in there. Your loft may look big at the moment but once you have put your walls in there and increased the flooring you will not be left with as much room as you thought.
Don't Overcomplicate
It is important to remember that your loft extension is situated on the top of your property, so it will not be as easy to build things on the top floor as it is on the bottom. Lots of people have the idea to build a kitchen or a bathroom in their loft extension. While there is nothing wrong with this in theory you may have trouble fixing up a water supply and trouble with drainage.
If you consider all the different electrical appliances and water supplies that are fitted into a kitchen and then think about installing these in the loft you can see how this may cause a problem. The weight of a freezer and cooker will also put extra strain on your flooring.
Think carefully about how practical your space planning is and what you put in the loft. If you do want to put a kitchen in the loft conversion but are not going to have a dining table then think about practical thing such as whether you will want to carry all of your plates and dishes down a flight of stairs. The same applies to a bathroom, if your bedroom is downstairs; ask yourself if you will want to walk all the way down the stairs after coming out of the shower.
Converting a loft is never an easy task but there are a few things you can do to make it as unstressful and as easy as possible. The key to any loft conversion is planning and making sure you know exactly what you want for before you start.
You might also like...