Making the Most of Your Loft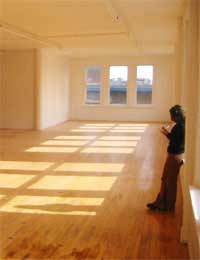 You have converted your loft and you now have a wonderful space to use as you choose – but just where do you start? Designing any new room can be a daunting task but when it's a completely new space that you have never used before, it can be harder still.
How Do You Plan to Use Your Loft?
First of all, do you have a dedicated use in mind for you loft? Perhaps you have already decided that it is to become that desperately needed extra bedroom. It's possible that you have decided to put an extra bathroom up there too, either as an en suite facility or a family bathroom for everyone to use.
The new space might be a teenage den – either a bedroom or extra living room for your older children to use, somewhere they can escape to, to play music and computer games away from the rest of the house – or study or workspace for yourself. Or may be you have converted your loft to create a wonderful, open plan living space, with stunning views, a vaulted ceiling and plenty of space.
It is also quite possible that the room will eventually have a combination of uses – such as a child's bedroom/playroom or a living room/office. Whatever the intended use for the space, it is vital you come to a final decision on how you plan to use it before settling down to decide how to make the most of your loft.
Go Back to Basics With Your Loft
Next, don't be afraid to go back to basics. Get a pencil and a piece of paper and start sketching! If you have a dedicated use for your loft then work out where pieces of furniture might go.
Remember to take into account potential low head height and sloping roofs. Chests of drawers might work well along lower walls and wardrobes might have to go on gable ends. Don't forget that where desks are positioned you also need to take into account the height of the person sitting at them. If low ceilings are an issue then opt for low furniture too. Consider futons, floor cushions and bean bags as a possibility.
Where a room will have different uses consider how much space you wish to dedicate to each area. Bear the shape of the spaces in mind as you progress – an alcove or a dormer space might make a good workstation or a darker recessed area could be ideal for a bed.
Then, why not try the old trick of getting out some pieces of newspaper and positioning them where you expect your furniture to be? This will give you an idea of how the room might look and how much space you have left.
Decorating Your Loft
Make the most of the natural light in your loft through your interior design. If the space is dark, choose light shades to ensure a bright, airy colour scheme. You could also hang mirrors strategically to reflect the light and choose glass or metal furniture, which will also help the light to fill the room.
If you have plenty of windows or skylights, then you might be able to afford to have one or two boldly coloured walls. Strong colour can either be complemented or brought into your space through your furniture and fabrics. Try not to let the room get too cluttered – it will be nice to be able to make the most of your new loft by keeping it easy to move around and use.
Prepare Your Loft
Finally, get started and then get the job finished. Don't let decorating or furnishing the room drag on. You have spent all this money creating this extra space. Don't let it end up being used simply for storage. Get the space looking nice – then make the most of it!
You might also like...