How Much Value Will a Loft Conversion Add? Interview With an Estate Agent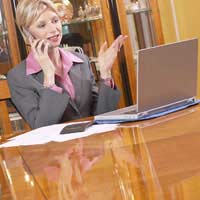 Deciding whether or not to go ahead with a loft conversion requires considerable thought and money. It may certainly give you extra space but will it add value to your home? Estate agent Tony Cotterill, who has worked in the business for nearly 15 years, and is now executive branch manager at Frank Innes Estate Agents, in Nottingham, offers his advice.
Q: Do you sell a lot of properties that have loft conversions?
A: We do get them from time – especially in Victorian properties – but at the moment we see more people who move on rather than convert a loft when they need extra space.
Q: What sort of loft conversions are you seeing in homes these days?
A: The majority of loft conversions we see tend to be in terraced properties where the owners have created an additional bedroom. They are often in houses owned by people who need more space but want to stay in an expensive area rather than move away.
Q: Up to how much extra value will a one bedroom loft conversionadd to a property?
A: This will very much depend on the type of house being converted and the area in which the property is being sold as there will be a ceiling price on houses in a particular location. For example, if you are converting a two bedroom property to a three bedroom, you need to find the ceiling price for three bedroom properties in the area. Generally, I would say for a conversion of a two bedroom to three bedroom you would probably get back the price of the conversion – so if you spend £25,000 you could get £25,000 back. But do your research carefully before you go ahead.
Q: Up to how much extra value will a loft conversion...
of one bedroom plus a bathroom add to a property?A: En-suite bathrooms are a very popular feature of loft conversions nowadays and can be a big selling point. However, as I've said before, you need to look at similar size properties in the location as a good guide to how much the house will be worth once the conversion is complete. There are no hard and fast rules. Get some quotes before you do the building work then do some comparisons.
Q: Up to how much extra value will a study/studio/extra...
living area loft conversion add to a property? A: Having a study can provide extra space without having to tie up bedrooms so can be an attractive feature and a good selling point. But, again, you will need to check similar properties in your area to calculate whether it will add value. If you are careful, the conversion is good and the figures are right, you could again end up increasing the value of your property by what you have spent. But this will not be the case for all properties.
Q: Under what circumstances might a loft conversion not add value?
A: If owners over invest in a conversion and yet the prices in the area have a ceiling.
Q: What should homeowners be careful about...
if they wish to convert a loft and then sell?
A: Having a loft conversion isn't necessarily an investment – but it is often a good solution for people who want to stay in their current property and location. Make sure you seek Planning Permission if required and be aware that unless Building Regulations are complied with, you can't say a property has increased in number of bedrooms when you come to market it, you can only describe the space as an "attic conversion."
Q: Do you have any other advice for anyone...
thinking of carrying out a loft conversion and then selling their home
A: Yes, always do your research. You must also make sure there is enough head height in the roof space and that your loft is suitable for conversion. Always use a reputable builder - don't just go with the first or cheapest quote – and always comply with Building and Fire Regulations, and obtain Planning Permission if necessary.
You might also like...