Understanding Building Regulations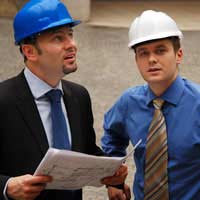 Do you Need Planning Permission?
When it comes to getting planning permission for your loft conversion, the government has just made things a lot easier, as they try to entice more people into converting their loft.
Planning permission is not normally required for a loft conversion, but it is not uncommon for your local authority to insist on it if you are extending or altering the roof space.
The good news is that from October 1st 2008 a loft conversion for your property will be classed as a permitted development, which means that you will not require planning permission from your local authority and planning department if your extension falls under the following categories.
Your loft conversion will need to be no bigger than 40 cubic metres for terraced houses, with a volume limit of 50 cubic metres for houses that are detached and semi-detached.
You also won't need permission if the extension does not go beyond your existing roof slope, and is no higher than the highest part of your roof.
There are also a few technical issues to consider such as the materials must be similar to those that are already on the house, so you might need to get speak to your local planning department if you want to drastically altar the houses appearance by putting up the conversion, this also includes installing verandas, balconies or raised platforms.
You will not be permitted a loft extension if you live in a conservation area or a place of natural beauty.This doesn't mean that you can't make any of the above changes, it just means you will have to seek planning permission for them.
Following Building Regulations
You may not need planning permission for your new loft conversion but you will still need to follow strict building regulations. This is the part of your loft conversion that you should be able to hand over to your loft builders and let them deal with the regulations, but it is still worth knowing what they are.
Structural Stability
You will need to make sure that your loft conversion is capable of holding what you intend to put in it. So if you have grand plans for lots of heavy furnishings then you will need to make sure that the flooring can hold it.
Similarly any existing joists in the loft will need to be replaced as they will not be designed to hold heavy loads. If you are adding a skylight or dormer, then you will need to make sure that the roof is still stable, and you will be expected to prove this in your calculations to comply with the building regulations.
Fire Safety
Your loft floors and certain walls in your loft must be fore resistant and able to hold off fire for at least half an hour. You loft builder should be aware of this and build them fireproof to comply with building regulations.Your staircase will also need to be closed off by fire resistance doors, any en-suite bathroom or toilets must also be fire resistant.
Keeping Out the Heat
The building regulator expects that your roof walls will keep out the rain and keep in the heat, as well as ventilate the loft. You will need to make sure the loft is ventilated under the roof tiles, this will help with ventilation.
When it comes to following building regulations, the burden should be on your loft builders, but this doesn't mean that you can't do some homework yourself.
You might also like...