Turning your Basement into a Games Room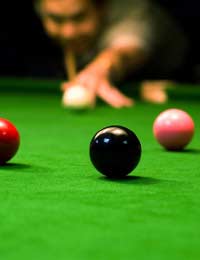 The Advantages of a Basement Games Room
Games rooms are a great idea for any basement room, whether you have a large family or are a group of friends living together. If you are looking for a room to relax in with your friends or even just by yourself then putting a games room in your basement room is the perfect solution. A basement room is ideal for a games room, they are able to hold all of the weight of anything you might want to put in there from an arcade game to a snooker table.
Depending on your budget you can be as imaginative as you like with your basement games room, it is not uncommon for people to have bowling alleys fitted into their basement renovation, you won't have to worry about the neighbours complaining and you will be able to invite your friends around for a game of ten-pin bowling.
A basement room can also easily be made soundproof, so if you want to make lots of noise with your friends you won't have to worry. Basements provide the ultimate seclusion and enable you to relax and have fun without having to worry about the noise you are making or what everyone else in the rest of the house is doing.
Games rooms are a great idea for growing teenagers, you can send them down to the basement to play with friends, but still know that they are safe and in the house. A lot of people convert their basements into what is almost like a second home for their teenagers.
If your basement is spacious you will easily be able to fit a television, sofa and even a fridge down there. You will soon find that if your teenage sons and daughters have their own place in which they can relax they will start to go out less and spend more time at home, or in the basement, which will reassure you that they are safe.
Games Rooms for Children
If you are looking to convert your basement room into a games room for children there are an extra few safety precautions that you will need to take.
A basement games room can be a dangerous place for children so it is important that while they have their fun, they are also safe. The first safety hazard in a basement is the steps leading into the room. You will need to block off any routes up to the stairs for when you are not there, for small children, stairs down into a basement could be lethal.
It is also a good idea to install wide stairs for older children or teenagers as they will also be prone to slipping on the steps. If the game room is for younger children you will need to also make sure any exits are blocked off. If you have an outside exit to your basement then this can also prove to be a safety hazard for young children who will do what is natural to them and want to explore, so it is important you are either present in the basement with your children or you take the appropriate safety measures.
Games rooms in basement conversions are a great use of your basement renovation. By using your basement you will be able to free up room in the rest of the house for doing other things. Whether a games room is used for children or adults it is your private place to release your inner child, so be imaginative, but remember to be safe as well.
You might also like...