A to Z for Using Your Loft for Storage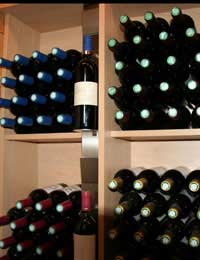 There are many ways to use your loft effectively for storage. Take a look at our A - Z of tips for loft storage options.
AccessEven if your loft is not converted you will need safe and easy access to use it for storage, so consider your options.
Boxes
Pack as much as you can into solid boxes as they will stack easily.
Colour code
Colour code your frequently used boxes e.g. red for clothes, brown for books, yellow for ornaments etc.
Dust
Make sure everything is packed away in dust-proof containers.
Eaves
Make good use of your eave space. Pack rolled up rugs, carpets, posters etc right at the furthest point. Then build up in the size of the items you are storing as you move into the more spacious areas.
Furniture
If you have unwanted pieces of storage furniture that will fit into your loft, then make use of them. Chests of drawers and sets of shelves can help you to sort and organise items.
Gable ends
This is where you have the best stacking space, so make the most of it by putting larger and frequently used items here.
Head-height
Store items you will need regularly in the space where there is the best head-height.
Insulation
Try not to jam pack your loft all the way round. If you ever need to have your insulation upgraded or replaced you will need space for the workmen to move about.
Joists
Consider the strength of your joists if you plan to store heavy items in the loft. If you have any concerns, check with a local builder that the joists will take the weight.
Keys
Store valuables in padlocked boxes in the loft and keep the keys labelled hidden somewhere else in the house.
Labels
Label everything clearly in indelible marker so you know exactly what is inside without having to open boxes.
Map
Make a map of where everything is stored in your loft. Add to it as you bring more items into the loft.
Nests
Check for rodent, bird and insect nests before organising the storage in your loft. If you don't, you could find small creatures have "moved house" into your comfortable, warm containers.
Organisation
Good organisation is the key to successful loft storage. Plan out how and where everything will be kept – then stick to your plan!
Pile
By stacking carefully and piling your boxes high (as long as they are not too heavy) you can make use of air as well as floor space.
Question
Question yourself on every item you are storing – do you really need to keep it?
Resist
Resist the temptation to pack boxes full of heavy items. They will be hard to carry up and to manoeuvre in the loft.
Switches
Make sure you position your light switches and power sources close to the entrance to the loft.
Temperatures
Do not store any items that will be damaged by extreme temperatures, your loft will become very warm and very cold at different times of the year.
Underneath
Use all available space for storage and that means gaps beneath pieces of furniture. Slide in low storage boxes that have rollers or store flat packages.
Ventilation
Ensure your loft is well ventilated. This helps to reduce moisture and keep heat levels down.
Weather
Make sure your loft really is weather proof. A serious leak could cause untold damage to the precious items you are storing up there as well as to your home.
X-ray vision
You probably don't have! So label your storage clearly and position the labels where you can see them. Otherwise you will find yourself unpacking everything just to find that one item you need.
Yuletide
Many people store their Christmas decorations in their loft. Why not wrap the storage boxes in festive paper so you will be able to recognise them easily every year?
Zero tolerance
Have zero tolerance for taking short cuts! Organise the storage in your loft properly and you won't regret it.
You might also like...