Letting Light into your Basement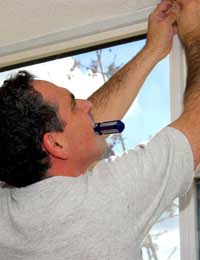 The Best Light in a Conversion
The best type of light you can get in any property is natural light, unfortunately when it comes to natural light there is little to be found in a dark basement.
Just because you can't get natural light in a conversion though it doesn't mean that you will be sitting in the dark. There are a number of ways to add lighting to your basement so you and your guests will never know that you are underground and not on the third floor of a house.
Creating Natural Light
Depending on the layout of your loft and how low down it is, you may be able to still get some natural light in there. One option is to extend your conversion so that it is lower than your actual property, this way you will be able to have what almost looks like a skylight in your basement. It is best to add any basement windows at the back of your basement if you can to avoid people on the street having a peep into your basement. One drawback of doing this is that it will be classed as an extension in the eyes of the building regulators so you will need to seek planning permission in order to do this.
Another option for your basement lighting is not to extend your basement but to dig your garden up or any pavement that is next to the basement. You can create a small opening and space between your basement wall and your garden, this way you will be able to install basement windows and look out onto your garden without having to extend the basement.
This is a great way to create natural light in your basement but can cause problems when it comes to flooding, if you fit windows into your basement and have your garden sloping down to meet the basement level, this is potentially and ideal place for any flooding to take place.
Light Fixtures in a Basement Conversion
If extending your basement or digging into your garden is not an option then you will have to turn to light fixtures to create your basement light. There are a range of light fixtures you can fit into a basement. One of the most popular choices of light fittings for basements is spot lights because they can create an all over use of light so you will not have any dark hidden corners in your basement design.
Spotlights can be a bit harder to install in basements as oppose to centre lights as spotlights will require wiring throughout the ceiling of the roof. This should not be a problem if you are creating a new ceiling structure for your basement, but if you're not you may have to fix the lights up by going through the floorboards of the room above which may cause some problems if you have had the room newly decorated.
One other option for basement lighting is to put lights in the floorboards to create even more light into the basement, this is becoming increasingly popular for basement lighting and is no more complicated than putting lighting into the ceiling.
Basement lighting is always going to be the biggest problem for a basement, but this shouldn't stop you from doing what you want to do with your basement design. Lighting in a basement conversion can be easily solved and in many ways allows you to be more creative with your basement design.
You might also like...
Our kitchen is overshadowed by a split level garden and a huge external wall. I would like to use external mirrors to bounce light in through the window and small patio doors. Can you suggest any low maintenance ways to do this?
amyb
- 28-Oct-14 @ 9:43 PM