Step by Step Guide to Basement Conversion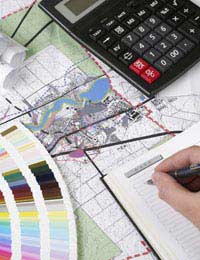 Your First Steps
Before you start choosing wallpaper and furniture for your new basement conversion the first thing you will need to do is check that you can actually convert your basement, to do this you will need to make sure the height of your basement is around 2.4m or more high.
Once you have checked that the height of your height is ok you will need to draw up some rough plans and your basement design in your head about how you want to convert the basement and what you want to convert it into.
Once you have done this you will need to track down a good basement conversion specialist or a structural engineer who will be able to draw up the plans for your basement conversion. It is also worth contacting your local council yourself to check on what planning permission you will need, if any. They will normally send somebody round to your house to access you proposed plans and advise you on what permission you will need.
Your Second Steps
Before any work can be done you will need to speak to draw up a party wall agreement with your neighbour. Both parties will need to sit down and discuss your plans to make sure they will not impact them in any way, no work can be started until this has been done. If there any disputes a structural engineer will be able to help you solve them.
Once you've finished all the paperwork you will have to choose your builders if you have not done so already. This can be one of the most important parts of the conversion, you will need to make sure that they have experience of basement conversions and they are accredited preferably by the Federation of Master Builders or some similar organisation.
Your Third Steps
Once you have your builders on board it will be time for the work to begin. The first job of the builders will be to secure your house and the outside of your property to make it safe for anyone to enter in and out. They will then need to gut the basement of its current contents, which includes any old junk you might have lurking down there. They will then need to make an access point in order to get any equipment down there they might need to work with, and likewise they will need to make sure this is secure when the property is vacant.
Next they will need to start any excavating work they need to do, so for this they will need to make safe the existing foundations of your property so that the rest of your house is not affected. This may involve you moving out of the property depending on how much there is to dig and how long it will take.
This will also be the point in your conversion when any extra windows or doors are added to let in extra light. Your staircase will also need to be fitted at this point and any building work that needs to be carried out to the basement.
The Final Steps
Once the basement has been gutted the builder will need to the carry out basement waterproofing and insulate the walls, which will involve building new walls which will be specified to your basement design, they will need to make sure they have the adequate ventilation in them and prevent against any potential flooding of the basement, which will be incorporated into the basement waterproofing.
Flooring will also need to be added to your basement conversion and this will too need to be waterproofed to protect against future flooding.
Once this has been done it will be time for the technicalities of the basement conversion such as plumbing and drainage, depending on what conversion you are having in your basement. The plumbing process may involve removing your drainage system or adding new pipes into your basement. You will also need to wire all the electrics into your basement form the rest of your house.
Once the structure of your basement conversion has been fitted you will then need to fit the lighting and wire this up to the lighting in the rest if the house.
Sit Back and Relax
The fun part of you basement conversion will be the painting and the decorating side when you have nothing to do but to look at colour charts and choose which furniture you want in your new conversion. You may find that it is easier to out the furniture in the basement before you start the decorating as your appliances may have to squeeze through a tight access point, so it is a good idea to get them in first.
You might also like...