Excavating Your Own Basement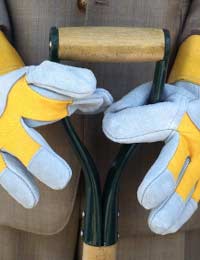 Why You Will Need to Excavate?
Basement excavation can be hard work, especially when it comes to your basement, but if the height of your basement or the width is not big enough for your chosen basement design then you will have no other choice but to get digging. A lot of basements are shallow and will not have the adequate height under building regulations. If you want to extend your basement into the garden you will have to excavate your basements or partial excavate the walls.
What Will Basement Excavating Involve?
Basement excavation can be a tricky business, not to mention hard work. Depending on what kind of basement you have will depend on whether you will be able to use equipment in your basement or do the digging yourself. Most basements will not be big enough or have a big enough entrance to be able to get heavy equipment down there. This unfortunately for you means that you will need a good spade because you will need to dig the basement excavation yourself. In this scenario it is a good plan to get any muscley friends you have in on the act as you will need all the help you can get.
You will need to rip out your existing concrete floor for your basement design and get rid of any of the dirt from the space that you want to renovate. After you have dug up the existing floor and got it to the capacity you need you will then need to pour a new concrete floor into your new hole.
You may be able to rent equipment to for the basement excavation from your local heavy equipment rental supplier. They may also be able to help you out with mini excavators which you will be able to drive down into your basement without making a huge opening in your basement. You will be able to carry out the excavation yourself but it will take a lot of hard work and will be very labour intensive.
The Risks of Excavation
Although it is possible for you to carry out the excavating yourself you should only really think about doing this is you are confident that you know what you are doing and have had some guidance from a professional. When excavating your basement you will need to keep in mind that it is the foundations of your house that you are tampering with so you should not go into the work lightly.
There are a number of problems that can arise from excavating your own basement. You will be digging into the foundations of your house so will need to make sure that you replace what you are digging out with sufficient support, this may involve fitting extra walls into your basement excavation or supplying extra support to the roof. You are not advised to do this without seeking help. While you may be able to do the digging yourself you will still need to seek professional advice about the structural consequences of your digging, the last thing you want is for your house to fall down around you.
Another big problem with excavating your basement is flooding, you will find that once you dig to a certain point you will hit water level and your excavation and basement foundation may become flooded. If your excavation does become flooded it will hamper any plans you have for your new concrete floor. In order to prevent flooding you will need to speak to a professional excavator who will be able to advise you how best to avoid it.
Excavating your own basement is hard work and time consuming and it could cost you a lot to rent out the equipment. Excavating will probably be the hardest part of your basement conversion, but also one of the riskiest as you are not only dealing with your basement foundation but your house foundation. You should make sure that you seek help and advice from a professional before you start digging up your own basement.
You might also like...