Why Convert Your Basement?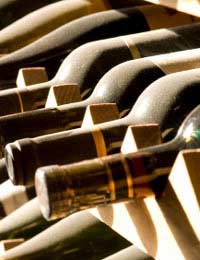 A Place to Relax
Today's hectic lifestyle can have you spinning around without you ever having a minute to stop and relax. Basement conversions can create a great place to relax, be calm and listen to the world go by. Basement conversions can block out the noise, light and outside world and give you the luxury of added space in your house while at the same time feeling that you have escaped to outside of your house.
Cost of Converting
Converting your basement can be a cheap way of creating more space in your house without having to move house or pay for an extension on your property. Depending on the structure of your basement you may not have to do a lot of work to your basement. Converting a basement can also be done fairly quickly. You will not need to build onto the exterior of your house so this will keep costs to the minimum.
If you are looking for more room without wanting to move house a basement conversion can provide the solution, it will not only give you more space but will increase the value of your property. The growing cost of moving house can make it impossible for some people to move house, so a basement conversion is one way to get the extra space without needing to move.
Ease of Converting
Gaining planning permission for a basement conversion does not have to be an uphill struggle, as long as you are not drastically altering the appearance of your house or you are not changing the structure of your basement then the building control officer should be happy. You will have to gain the consent from your neighbours to get your basement renovation, but even if you do not have a good relationship with them they should not be able to block your basement renovation if a structured engineer deems it acceptable.
Space
One of the best things about basement conversions is that they don't just have to be one room, because your basement is directly under your living space it will often mirror the layout of your rooms upstairs, so you could find yourself having double the space in your basement and a number of basement rooms. Your basement may have gone unnoticed for a number of years but once its potential is discovered you may find that you have not only got an extra room in your house but a number of new basement rooms that will be able to give you twice as much living space.
Basement Storage
It is not just a living room or games room that you can create in your basement, but you may want to convert your basement for basement storage. You don't just have to store your old junk down there but a lot of basements can be converted and turned into a car park for your car or basement storage space for your work equipment or old baby toys. Be imaginative with your basement and if you are going to converted it, make sure you convert it into something that you need and will use.Converting a basement for basement storage is a great idea, but can be costly for what you are getting in return, it will be a lot cheaper to convert your basement for basement storage, but will probably not prove worthwhile in terms of adding a lot of value to your property.
People convert their basements for all different reasons, it may be you want more space, to add value onto your property or create that little extra bit of luxury or hideaway place in your house. A basement conversion can give you the extra space that you dream of for a fraction of the cost of moving house.
You might also like...