Typical Problems with Basement Conversions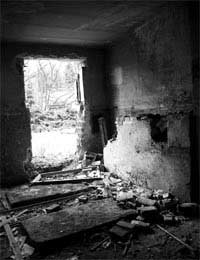 Can You Convert Your Basement?
The first question you will need to ask yourself is can you convert your basement? Your basement will need to have a height of 2.4m after you have installed all your damp proofing, so it may be that you need to get digging. If you do not already have a 2.4m in your basement, don't despair, builders should be able to dig down further to allow for more room for your basement conversion. The more digging they have to do though the more disruption it will mean for your hour home.
Basement Waterproofing
Damp can be a huge problem for basement conversions. Your builder will need to damp proof your basement and create a new damp proof wall which will isolate any damp in the basement. If your basement has been left uninhabited for a few years you may find that you have more than damp to worry about, rotting of the wood and even woodworm can surface in the basement and cause you even more trouble. Problems such as rot and woodworm are relatively simple to fix though, but it may be better to completely gut the basement and start from scratch, which will help with the basement waterproofing.
You may also encounter problems with leaks in your basement which can cause a flooded basement, because the basement is situated at the bottom of the house structure it will be prone to leaks, so you will need to make sure you have adequate basement waterproofing in place to prevent a flooded basement.
Disruption
Even though your basement is underground, you may find that you and your family will need to move out of your house while the conversion is going on. Most people will be allowed to stay in the property, but if you are unlucky and have solid flooring in your house and not timber suspended flooring then this will be a lot more work for the builders. When converting basements, builders normally go in through an access point in the basement, but if you don't have one they will need to go in through the floor of your house, which could leave you with a redecorating bill.
Lighting
At the heart of most basement conversions is the lighting. Basement conversions are not high up on the list when it comes to natural light, so you will need to spend a lot on light fittings and making sure that there is enough light in your basement. A lack of light can work in and against your favour. If you are converting your basement into a swimming pool or a cinema room then a lack of light and windows will be a plus point, but if you want to create a living space in your basement, you could find a lack of light will get you down.
Isolation
While many people long for the privacy that basement conversions can give, for others the seclusion can prove too much. Basement conversions are underground so you will not find that they are naturally bright or warm, this does not mean that this cannot be achieved but many people will not be comfortable with the lack of light or warmth that a basement provides.For others though the privacy of a basement conversion will be a selling point.
There are a lot less downsides to basement conversions than there are to a loft conversions. If you have a basement structure already in place you can be as creative as you wish in terms of what you can do with your basement. You will have to adapt your basement to protect against flooding and leaks, but a good builder should be able to do this for you, there should be nothing stopping you from achieving your dream of a basement conversion.
You might also like...