Interior Designer Interview: Stylish Uses for a Basement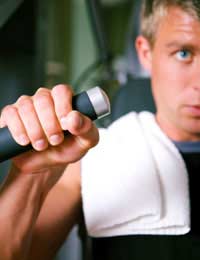 Interior designer Deby Kidd runs DeKemp Interior in North Norfolk with her business partner Tracey. Both have trained extensively and gained degrees in 2008. They have worked on a number of interesting private and commercial projects, including show homes and the interior design of a new show apartment for a large furnishing store. So what suggestions can they offer when it comes to stylish uses for a basement?
Q: When might a basement be suitable to use as stylish living space?
A:
In the current economic climate many people are unable to move. The conversion of a basement could provide extra space, where other types of extensions are restricted, and can be a fraction of the cost associated with moving house. It could be an ideal space for a teenage child or a leisure area for a family or professional couple.
Q: What are the main interior design considerations when creating living space in a basement?
A:
Initially, having the best professional advice of a builder who has experience working with basements is essential and they will ensure the area is dry. This is followed by a need for good lighting, suitable for the function that the basement will be used for. Often there is no natural light coming into a basement, but there are lights available on the market that mimic natural light.
Q: Which rooms can work well when situated in a basement?
A:
With the demands of modern living today basements are increasingly being converted into leisure areas, for perhaps a sitting room, music room, home cinema or a gym. As mentioned above, they can be ideal for teenage or older children who want their own space.
Q: Which contemporary colour schemes might be ideal in a basement?
A:
Although colour is very subjective, a light colour scheme works well in a basement, because of the lack of natural light. Splashes of colour can be added, or a feature wall can be made with wallpaper. If the space is to be used as a relaxing leisure area, then darker furniture can be brought in to warm the room and create a cosy feel, along with rugs, cushions and throws. Alternatively, if the area is to be used as a home cinema, dark colour schemes may be a good option.
Q: Can you suggest any stylish floorings that might work well in a basement?
A:
As long as the proper steps have been taken to prevent any moisture problem in a basement, then there are several suitable floorings. If it is to be a teenage leisure space or sitting room then a suitable laminate, engineered hardwood, vinyl or ceramic floor could be used. A home cinema or gym may benefit from an engineered hardwood or vinyl. Alternatively, for a modern, contemporary look, polished concrete or resin can be very stylish options, and these can be warmed up with some beautiful rugs.
Q: What modern furnishings might be ideal for a basement?
A:
If the area is to be used as a multifunction space, then consideration needs to be given to create the distinct areas e.g. relaxing sitting zone, television and media zone, and workout area. Screens or walls of glass blocks could be used to separate the areas, if the basement is large enough. Leather sofas would be a good choice for a sitting room, along with glass and mirrored furniture to reflect the light available. Chrome legged, glass topped and moulded polypropylene furniture would create a contemporary feel and can easily be warmed up with different textured cushions, rugs and throws. Televisions and sound systems can be wall mounted, along with shelves for storage.
Q: Is lighting a major consideration when trying to create a stylish look in a basement?
A:
Absolutely crucial! If the ceilings were low, recessed lighting set into the ceiling with dimmer controls, would work well. Task lighting could be of the type mentioned earlier, that which mimics natural light. Floor and table lamps can add soft, accent lighting and task lighting for reading. Mirrors and glass will help reflect the light in the space.
Q: Do you have any final interior design tips for anyone keen to create a stylish space in their basement?
A:
Get the best professional help initially. Aim to get as much natural light into the basement as possible and mix this with recessed lighting and floor and table lamps. A basement can have great potential; almost any look can be created with careful thought and planning, and is therefore a great opportunity to be as creative as you wish.
You might also like...