How Will A Basement Conversion Affect the Neighbours?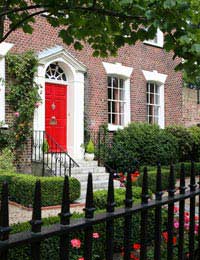 Do I Need To Tell My Neighbours?
Building work can put neighbourly relationships to the test, so if you are planning a basement conversion the sooner you can tell your neighbours about it the better. If your house is attached to your neighbour's property or you share certain walls in your house, both parties will need to sign what is known as a Party Wall Agreement for your basement so that both sides agree to the work that is being carried out and you have a written record if problems arise further down the line.
What is a Party Wall Agreement?
The Party Wall Act 1996 was put into action in 1997, its states that there must be agreement between the parties on either side of the wall. So your neighbour will need to have a say in your basement conversion. The Act is not classed under building regulations or planning permission, but under the law. The agreement is designed to put to rest any worries that your neighbours might have about subsidence from you basement conversion and they can request a report from you answering any issues they may have.
What Does it Contain?
Your Party Wall Agreement will need to include the names and addresses of both the people carrying out the work and the adjoining house. It will also need to include a brief description of your basement ideas the work about to be undertaken and the start date. You must also include that the statement is being drawn up under the Party Wall Act 1996, the date you are serving the notice and any drawings if the work is for excavation work.
You must serve the notice to your neighbours about two months before work is due to commence, which should help avoid any neighbour problems. Your neighbour must then reply in writing within 14 days of you issuing the notice to give their consent, if they fail to do this it will be classed as a dispute, if you are lucky and have good neighbours this shouldn't be a problem.
What Happens in a Dispute
If your neighbour has disputed what you propose to do with your basement conversion then you will need to seek the advice of a surveyor that is impartial and does not have a link with either party. You will need to pay for the surveyor unless it can be shown that they were called in unnecessary. They will then issue an Award which states how the conversion should continue, if either party disagrees with this you will need to go to the County Court.
Once you have the agreement from both parties you will be able to start work, under the act you will need to stick to the terms of your Party Wall Agreement. If you break any of the conditions in it your neighbour will be well in their right to sue and it could lead to you having to go back on the work you have already done and correct it.
Neighbour problems are never a good thing and can lead to more stress on top of your building work. It is important to get the consent from your neighbour when undertaking your basement conversion. If you follow the advice of your surveyor should be able to bring you both to a reasonable agreement regarding your basement ideas, so don't worry if you don't have good neighbours as long as you consult your surveyor you should not go wrong.
You might also like...
My neighbours in Chelsea have underpinned my house after 3 years of excessive endless noise and filth my house is damaged on all 3 floors and externally there is now subsidence and I amy have to sue to get repairs carried out basements are bad news to the neightbours
Gabriella
- 17-Dec-11 @ 4:49 PM