How to Bring Light Into Your Basement: Interview With Interior Designer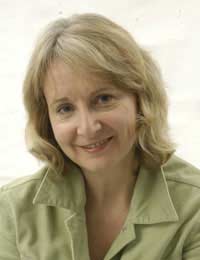 Interior designer Amanda Cox started her own business back in 1999. Since then she has worked on a variety of very different projects. Here she discusses some of the best ways of bringing light into a basement area.
Q: Could you tell us a little about yourself, your business and how you became an interior designer?
Q: What sort of projects do you take on?
A: I take on the renovation and decoration of residential properties. Past work has included manor houses, old vicarages, Victorian terraced houses, modern mews houses, 1970s properties.
Q: What are the particular problems when it comes to the interior design of a basement?
A: There are a number of issues to consider when working on a basement – these include possible problems with damp, difficult access or narrow staircases. You have to think about whether it will be difficult to get furniture in and if there is any natural light.
Q: Is lighting an issue when creating a habitable room in a basement?
A: Lighting is always an issue when working in a basement. It is obviously better and healthier to have some natural light in any living space. How much of an issue it is, however, will depend on when the client intends to use the space. If the client wants to use it in the evenings only it will not be so much of an issue. It will also depend on the basement itself. Some have windows, if the outside ground is split level. It is important to make the most of any windows.
Q: So what are the options when it comes to windows in a basement?
A: In order to maximise the light provided by the windows consider removing any trees, plants and shrubs that may be blocking the light. When creating window treatments do not use curtains and blinds that will reduce the size of the windows. Curtains should be stacked to the edge of the window recess but not cover it. Blinds should be outside the recess.
Q: How can the homeowner make the most of any natural light?
A: The homeowner can also make the most of any other access to the room. If there is a door from the hallway, consider whether this could be made partially or entirely of glass or removed completely. Also think about whether a skylight would be feasible in the basement. This would mean the room above would have an area of glass flooring. The homeowner could display ornaments beneath the skylight which might be seen from the room above. If the ornaments themselves have reflective surfaces they would maximise the light coming in to the basement.
Q: Are there forms of artificial lighting that might work well in a basement?
A: Often the ceilings in basements are low. Ceiling mounted fittings might take up too much space and in so doing make the basement seem smaller. Floor and wall lights could be used to wash light upwards.
Q: Can basement rooms be kept bright without the lighting being too harsh?
A: The use of spotlights might be too harsh and there may be problems with glare if the ceilings are low.
Q: If someone wanted to splash out, are there intelligent lighting solutions that could be designed?
A: The homeowner could use a control system to balance the colour temperature of light during the course of the day. Using combinations which throw out a cool daylight type light in the daytime with warmer cosier lighting for the evenings could work well. Also, using something like a sun pipe to channel daylight into a room can be a good solution. I would suggest engaging an independent lighting consultant to assist with these more technical solutions.
Q: Can you suggest any budget solutions for brightening basement spaces or adding ambience?
A: The homeowner could decide to rely on artificial lighting alone. They could aim to make the room cosy. It is the contrast between the artificial light and poor quality natural light which is difficult to live with. If you are on a budget, aim to do one type of lighting well.
Q: What other interior design techniques could be brought in to complement/enhance lighting?
A: I would recommend that the homeowner stick to light colours for the walls and flooring and that they introduce surfaces and ornaments that will reflect the light.

You might also like...