Interview: Converting Servants' Quarters into Bedrooms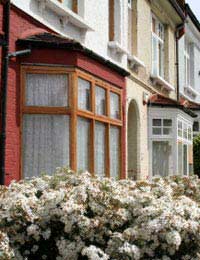 Property developer Bipin Shah bought a row of Grade II listed Georgian houses. Once he started exploring the possibilities they held, he realised the basements would make fabulous bedrooms.
Q: Can you tell me about St Stephen's Terrace? Why did it appeal to you as a development project?
A: This was really my second major development project. With my company, Beachcard Ltd, I had already transformed a beautiful old house into luxury apartments. St Stephen's Terrace was something of a landmark in Norwich. A lovely row of Grade II listed Georgian houses, it stood opposite the old hospital and had been used most recently as nurses' homes. I like properties that have character and a sense of history. These buildings held lots of potential.
Q: Why did you decide to utilise all four levels within the houses?
A: The plan was to make nine houses, as well as some apartments, out of the row. I didn't really know about the basements until we started looking more carefully at what we had bought. It soon became apparent that we could go down into the basements and up into the attics. This would mean we could give each house far more living space, turning it into something really quite special. I also liked the idea of bringing the whole property back into use.
Q: What would the basements originally have been used for?
A: When we bought the houses, the basements had been closed up for at least 10 years. When we opened them up, we found old stoves down there. I think they must have originally been servants quarters. There might also have been kitchens down there too, where the servants would have prepared the food for the family.
Q: Why did they make good spaces for bedrooms?
A: Well, there was a surprising amount of space down there. When we opened them up, we realised there was plenty of room for a good-sized bedroom with an en suite bathroom at the back. At the front there was space for a dining room. Some of the owners have kept this as a dining room. Others have preferred to keep all their living space at ground floor level and so have decided to use it as another bedroom. This means the houses can potentially have five bedrooms in total.
Q: How difficult was it to carry out the basement conversions?
A: It was fine. We worked very closely with the planners. They wanted us to use a special kind of tanking (water-proofing) down there that wouldn't damage the fabric of the building. That did make the work more expensive but we were happy to do it.
Q: Did you have a problem with light?
A: Not at all. There was lots of natural light down there already. It came in at the front and the back through wells that had been created when the houses were built - so we didn't have to explore ways of bringing any more light in.
Q: Were there any original features that you were able to incorporate?
A: Yes, the basements all had chimney breasts and fireplaces that we were able to restore. Each house was full of original features throughout, from the sash windows through to banisters, ceiling roses and cornicing. The basement areas therefore blended well with the rooms on the other floors.
Q: What has the feedback been like from those now living in the properties and using the basement rooms?
A: Great. They seem to really enjoy living in them. The houses are in a good position because they are close to the city centre. They also have parking and small gardens. Being able to use all the space within each property has allowed them to become generous family houses in which people can really spread out.
You might also like...