How Long Will a Basement Conversion Take?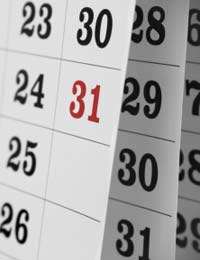 It is impossible to say how long a basement conversion will take, it will depend on the size of your basement and what problems occur along the way. If you already have a fitted basement then this will be a lot quicker and the process should take around four to five weeks from the beginning to end. If the builders need to dig into your basement then this would take anything up to five months, and this may involve you having to leave your property.
Your builder should be able to advise you as to how long the basement conversion will take. Once your structural engineer has surveyed the basement and looked at what work needs to be done, they should be able to roughly advise how long this will take, but when it comes to builders you never quite know.
Time Consuming Parts of A Basement Conversion
Before you start the actual building work on your basement conversion you will need to do your prep work which will involve speaking to your local council and checking to see whether you need planning permission.You will then need to speak to a structural engineer that specialises in basement conversions and let them advise you on any work that needs to be done and how this will need to comply with building regulations.
Once you have planned your design your nest step will be to call in the builders, who will take you through the work that they are going to do step-by-step, including changes to your basement flooring, if you need to drill into your basement flooring this could add several weeks to the project.
The most time consuming part of the basement conversion will be if any building work needs to be done or if you are getting the basement extended.
Waterproofing the basement will also be time consuming, the walls and you floor will need to be protected against any future leakage problems.
The Fun Parts of Converting
It is normally the fun parts of a basement conversion that take the least time to do. Gutting the basement and ripping out what is already there is a good way to take out your aggression and prepare for your new basement, this will normally take no longer than a day depending on how big your basement is.
Basement design for your basement conversion is perhaps one of the more stressful elements of converting, but it is still one of the most fun parts, your basement design can take weeks to decide on, not because they are incredibly complicated, but disagreements between people living in the property can often result in them taking longer than expected.
Basement drainage may not be fun, but the drainage in your basement will be a lot easier to access then it would in other parts of the property. You will be on ground level so basement drainage should not be very time consuming to install.
Once the building work and the structural elements of your basement conversion have been completed, it will be time for you to sit back and enjoy decorating your basement. This process can take as long or as little time as you like. Choosing carpets, wallpaper and furniture can all add up, but at least it is a bit more fun than digging into a concrete floor.
An average basement conversion should take no longer than six weeks, but the more complicated your conversion is the longer it will take. You should ask your builder for a brief before they start any work, and check with them whether they will be charging you by the day or a set price. If your basement conversion overruns by a couple of weeks, it could end up being your wallet that the builders dig a hole into.
You might also like...