Using Your Loft for Storage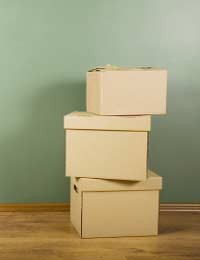 Converting for Loft Storage
Converting your loft for loft storage is one of the easiest conversion you can do, and one of the cheapest, it may be practical, but unfortunately it's not very exciting.
Depending on what you want to store in your loft will also depend on how much work you will need to do to create the extra loft space.
Loft conversions are great storage solutions for all of your unwanted goods, or even wanted goods, or just keep them out of sight for a few months or years. If you are planning a family you may need the extra storage room to put all of your baby clothes in, or you may need to convert some of your current possessions up to the loft. Using your loft space as loft storage is also a popular option if you have a commercial business downstairs and you need the room to store some of your work belongings.
The Costs Involved
If you want to convert your loft to use primarily as loft storage space and have no intention of using as a bedroom, then you will be able to cut down on some of your costs. The main thing to consider is whether you want the loft conversion to add any extra value onto your property. If you are looking for a quick conversion which will allow you to store some of your junk then you may not want to spend time creating a new staircase and you may find that a temporary or a fold-down one is adequate.
There is nothing wrong with this but you should keep in mind that if you want to sell your house further down the line, or if your have not converted the loft into a structural room which has a permanent staircase then it will not be seen as any more than a loft in the eyes of the valuer. If you want to properly convert your loft you may want to consider putting a permanent staircase in.
Changes You Will Need to Make
Loft conversions can be great storage solutions, but you may think it will not take much work, but you'd be wrong. People normally learn the hard way when it comes to storing things in their loft. If you don't fit out your loft properly you will soon find that what you put up there will soon go mouldy and possibly damp. A normal loft is not equipped to store things, so you will need to carry out a loft conversion to make it suitable.
If you are storing anything in there of importance you will need to insulate the loft to stop damp and compensation getting into your belongings. In order to insulate the loft you will also need to build stud walls and fit loft boards to attach the insulation to, so in many ways you will have just as much work to do as you would if you were converting it into a bedroom. You will have to decide if you want to extend the loft or put a window in. If you are going to be up in your loft a lot it might be a good idea to put a window in as this will allow for extra natural light and could stop you tripping over things if the light bulb breaks.
You normally won't need to spend so much on decorating costs if you are converting your loft into loft storage, once you have fitted your loft boards you can just leave them and you will not need to paint and carpet the loft, unless you want to.
Using your loft as a storage space is one of the most practical uses for your loft, and while it may not add thousands of value onto your home, it is always a nice feature to have, and gives you a lot of extra room in the rest of your house.
You might also like...